AROS Applied Biotechnology A/S
AROS Applied Biotechnology A/S provides service to industry and universities world-wide. The service includes sample banking, extraction of molecules, microarray analysis, PCR-based testing, and large clinical cohort studies. AROS develops and tests new molecular diagnostic technologies both in vitro and based on clinical materials.
The Dept. of Clinical Biochemistry at the University Hospital purchased the first academic Affymetrix system in Europe in 1999, and quickly became a reference laboratory for Affymetrix in Europe. As service for the Pharma industry grew rapidly, it was decided to spin-out AROS as an independent company. AROS was established as a private limited company (Ltd) in the year 2000 by three researchers from Aarhus University Hospital, the Hospital, and a local public investment fund. AROS moved to its own facility, expanded, and – in 2005 ­– had to move to a new larger facility in a new Biomedical Research park, located next to the University Hospital. AROS transformed into an incorporated company (Inc.) in 2005 and has had a positive balance since 2002.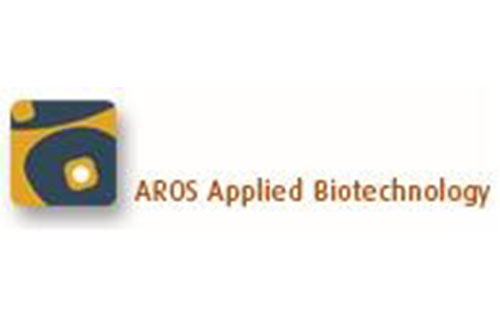 AROS APPLIED BIOTECHNOLOGY A/S
Science Park Skejby
Brendstrupgaardvej 102
8200 Aarhus N
Denmark