Medical University of Graz
The Medical University of Graz (MUG) is associated with the University Clinics of Graz, one of the largest hospitals in Europe with 1,600 beds and 78,000 patients/year. This facilitates close integration of research and routine clinical services.

MUG operates an ISO-certified biobank containing samples from over 1.2 million patients, which is one of the largest biobanks in Europe. This resource includes approximately 6 million formalin-fixed paraffin-embedded (FFPE) tissue blocks and 13 million FFPE tissue slides, 100,000 cryo-preserved tissue samples, and 1.5 million blood samples, all with associated medical data. It is built on one of the world's largest collections of diseased human tissues of the Institute of Pathology.

The biosample collection is complemented by the latest analytical technologies (e.g. next generation sequencing, proteomics, metabolomics and digital pathology scanning platforms).

The Institute of Pathology of the MUG is the largest one in Austria. Annually, more than 100,000 histological samples and 20,000 cytological samples are processed and evaluated for diagnostic purposes, and over 4,000 molecular analyses on tissue, blood, stool and various body fluids are performed and 40,000 FFPE tissue sections are stained using various immunohistochemical and in-situ hybridisation techniques.

The headquarters of BBMRI.at, the Austrian National Node of the European Biobanking research infrastructure BBMRI-ERIC, is located at MUG and coordinated by Kurt Zatloukal (National Node Director) and Cornelia Stumptner (BBMRI.at Project Manager), both from MUG. BBMRI.at links to the SPIDIA4P consortium the expertise and resources of its partners, i.e. six universities and four biobanks (Medical Universities of Vienna, Innsbruck and Graz, University of Veterinary Medicine and their biobanks; University of Vienna; Alpen Adria University Klagenfurt).

MUG is further hosting the Austrian Competence Centre for Biomarker Research in Medicine, a research facility that aims to identify new biomarkers, validate potential biomarkers and conduct translational biomarker research. It has been appointed the first BBMRI-ERIC Expert Centre/Trusted Partner.
Under the leadership of Kurt Zatloukal MUG is or has been involved in various European Projects, such as ADOPT BBMRI-ERIC, CORBEL, CY-Biobank, CBmed, B3Africa, BBMRI-LPC, BioMedBridges, SPIDIA, ERINHA, EuCelLEX, etc.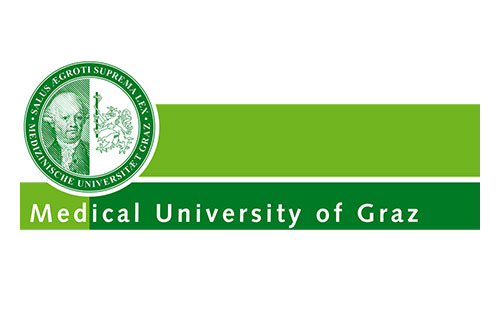 Institute of Pathology
MED CAMPUS Graz
Neue Stiftingtalstrasse 6, Block C
8010 Graz
Austria