Erasmus Medical Center Rotterdam
The Department of Pathology of the Erasmus MC, includes a team of pathologists, biomedical scientists, research technicians and managerial personnel who join forces to implement and improve high standards of diagnostic pathology and experimental research breast, brain, colon and urogenital cancers. It is located in the Josephine Nefkens Institute (JNI), the dedicated cancer research building of the Erasmus MC, the largest academic medical center in the Netherlands with over 10,000 people as personnel. Since 1998, the Josephine Nefkens Institute (JNI) encompasses various research groups and departments from the Daniel den Hoed Cancer Center (DDHCC) and the EUR (merged in 1994 into the Erasmus MC) working on the molecular pathology of cancer. The JNI hosts more than 200 among scientists and clinicians from five different departments collaborating in a multi-disciplinary fashion.

The Erasmus MC Tissue Bank has a wealth of knowledge regarding the pre-analytical phase of diagnostics and useful infrastructure that can be used for this project. EMC leads the successful European biobanking project "The European Human Frozen Tumor Tissue Bank" or TuBaFrost. Extensive experience has been acquired with International Biobanking including standardisation, access rules, network database applications, ethics and law.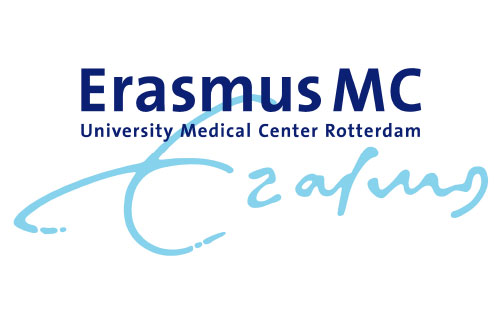 Department of Pathology
Josephine Nefkens Institute Be 235a
Erasmus MC
PO Box 2040
3000 CA Rotterdam
The Netherlands