DIN Deutsches Institut für Normung e. V.
DIN, the German Institute for Standardisation, is the independent platform for standardisation in Germany and worldwide. As a partner for industry, research and society as a whole, DIN plays a major role in paving the way for innovations to reach the market and advancing progress in innovative areas such as Industry 4.0 and Smart Cities. More than 32,000 experts from industry, research, consumer protection and the public sector bring their expertise to work on standardisation projects managed by DIN. The results of these efforts are market-oriented standards and specifications that promote global trade, encouraging rationalisation, quality assurance and environmental protection as well as improving security and communication. DIN was founded in 1917 and is celebrating its 100 year anniversary in 2017. For more information, go to www.din.de.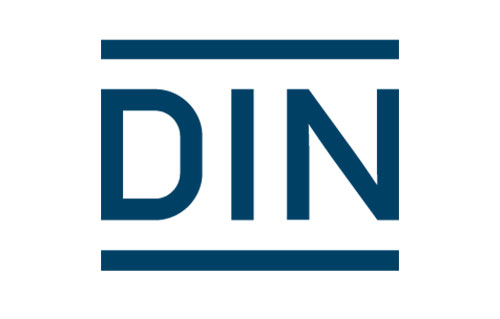 DIN Deutsches Institut für Normung e. V.
Am DIN-Platz
Burggrafenstraße 6
10787 Berlin
Germany