Cambridge Protein Arrays Limited
Cambridge Protein Arrays Ltd. (CPA) is a biotech SME established in 2010 to undertake commercial development of protein array and antibody systems created by the Protein Technology Research Group at the Babraham Institute, Cambridge, headed at that time by company founder Dr. Mike Taussig. The company offers products and services in the area of protein microarrays, including HuProt™ human proteome arrays, the largest available set of arrayed human proteins for antibody specificity and autoantibody profiling.
The company is located on the Babraham Research Campus and is fully equipped for array spotting, high content protein array incubation, confocal microarray scanning and data analysis.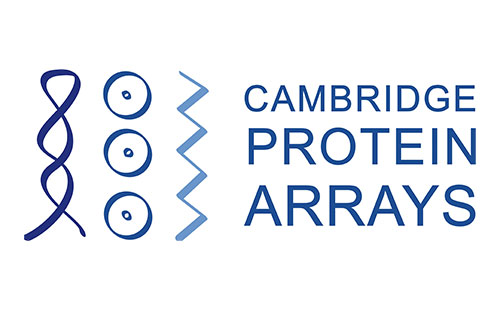 Cambridge Protein Arrays Limited
Maia Building, Babraham Research Campus
CB22 3AT Cambridge
United Kingdom
www.cambridgeproteinarrays.com